Team Vit Plant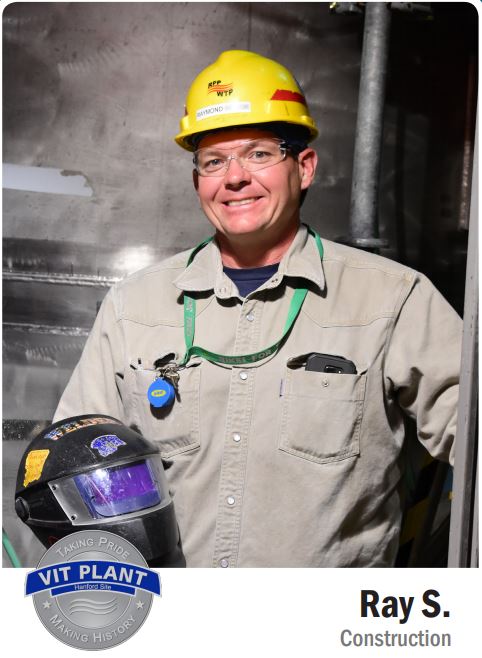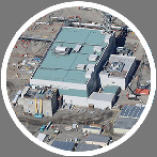 | | |
| --- | --- |
| Organization | Construction |
| Position | Journeyman Pipefitter |
| Location | LAW Facility, Construction Site |
| Years with WTP | 8.0 |
| Years with Bechtel | 15.0 |
Ray has been with the Vit Plant for eight years total, most recently re-joining the project in 2010. He currently works as a journeyman pipefitter in the Low-Activity Waste Facility. Previously, he worked in the Pretreatment Facility and the Analytical Laboratory
Since joining the Vit Plant, Ray is proud of several accomplishments on project, including working on the vessel tie-in welds in the Lab, the module pits in the PT Facility, and being one of the first to work on the secondary offgas/vessel vent process system piping in the LAW Facility.
Ray enjoys welding because there is satisfaction in knowing he is building something that will last longer than his lifetime, which is why he is committed to quality. "The piping will carry the waste, and I don't want to be responsible for anything going wrong during operations, especially when I can prevent it by taking my time and doing it right the first time."
Outside of work, Ray is active with his union. He is part of its executive board, public relations committee, and the Bikes for Tikes campaign,which provides bicycles and helmets to local youth through Toys for Tots and the United Way. Ray also enjoys spending time with his family..