Hanford Vit Plant Leadership 
Members of Bechtel's leadership team for the Vit Plant are recognized experts in their fields. They bring decades of experience to the important clean-up mission at Hanford and are committed to the safe design, construction, and operation of this vital waste treatment facility.
Valerie McCain, Project Director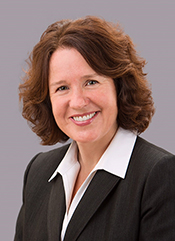 Valerie McCain is the Project Director for the Vit Plant at Hanford. Bechtel manages design and construction of the Vit Plant for the U.S. Department of Energy's Office of River Protection. McCain, a Bechtel Senior Vice President, was named Project Director in October 2018 after performing in the same role at the Uranium Processing Facility Project in Oak Ridge, Tennessee since December 2017. She joined UPF as Deputy Project Director in 2015.
McCain has nearly 30 years of experience in project management and leadership roles at projects and corporate offices across several continents. She has worked for Bechtel since 1990.
Prior to UPF, Valerie was the Project Manager for the Kitimat Modernization Project in British Columbia, Canada. She also performed as the Regional Manager of EPC functions, where she provided functional oversight to projects in the North America, Europe, Africa, and Middle East regions.
Valerie's other management experience includes Project Manager for the Twin Metals Project in northern Minnesota; Project Manager for the SWC Coal Preparation Plant Upgrade Project in Australia; Deputy Program Manager for the BHP/Bechtel Brisbane Hub; Business Manager for the Greenfield Guinea Alumina Project; and Deputy Project Manager for the Pueblo Chemical Agent-Destruction Pilot Plant Project. Her early career included roles as an environmental scientist and cost engineer.
Valerie holds a bachelor's degree in biology from the State University of New York.
Felice Presti, Deputy Project Director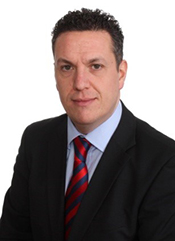 Felice Presti, WTP deputy project director, has over 25 years of experience in engineering, construction, and project management.  He joined the Vit Plant in 2014 as the deputy technical director, and then served as the area manager for the Pretreatment Facility and, most recently, as Direct Feed Low-Activity Waste area manager.
Since joining Bechtel in 2004, Presti has worked in various engineering and project management roles for Bechtel Limited projects in the UK, including Programme Engineering Manager on the $4.7 billion Crossrail & Reading Modernization Project, and various management roles on the $16 billion West Coast Route Modernization Program. He also served two years as the executive assistant to the president of Bechtel's Civil Global Business Unit in the UK.
Before Bechtel, Felice spent eight years with Mott MacDonald in various levels of engineering and management positions on a number of major global infrastructure projects.
Felice holds a doctorate in fluid dynamics and a bachelor's degree in mechanical engineering with management from the University of Liverpool, UK. He also is a Certified Six Sigma Champion.
Rick Holmes, Site Director/WTCC General Manager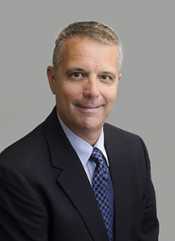 Rick Holmes is the Vit Plant Site Director and General Manager for the Waste Treatment Completion Company (WTCC), a subcontractor to Bechtel at the Vit Plant. He has nearly 30 years of experience in engineering, construction, and project management
Holmes joined Bechtel in 1999 after ten years as an officer in the U.S. Army. At the beginning of his Bechtel career, he worked in various roles of increasing responsibility, including as deputy project manager, at the Aberdeen Chemical Demilitarization Project. Holmes then joined the Boeing-Ground-Based Midcourse Defense Project as the deputy project and engineering, procurement, and construction manager. In 2006, Rick took on the position as the project manager for the Chemistry Metallurgy Research Replacement (CMRR) project at Los Alamos National Laboratory.
Before joining WTCC, Holmes served as the project manager for the Pueblo Chemical Agent Disposal Pilot Plant in Pueblo, Colorado.
Holmes is a Bechtel Principal Vice President.
Workforce
Workers at the Vit Plant understand the importance of building a Vit Plant that operates safely because the Tri-Cities is their home. They are active members of the Tri-Cities community, and they are committed to protecting their families, the environment, and the Columbia River from radioactive and chemical waste threats. Learn more about the mission of Vit Plant employees in Employee Profiles.