Hanford Vit Plant Leadership 
Members of Bechtel's leadership team for the Vit Plant are recognized experts in their fields. They bring decades of experience to the important clean-up mission at Hanford and are committed to the safe design, construction, and operation of this vital waste treatment facility.
Brian Hartman, Project Director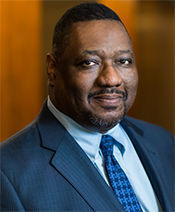 Brian Hartman was named Project Director for the Hanford Waste Treatment and Immobilization Plant, also known as the Vit Plant, in May 2023.
Brian is an accomplished engineering and project management professional with over 40 years of designing, constructing, and commissioning major projects for both Government and commercial customers. He is a Bechtel Senior Vice President.
Brian began his career at Bechtel in 1982 working on nuclear power plant design. This experience ingrained the stringent quality expectations that continue to be a hallmark of his career. He advanced through roles of increasing responsibility for design and construction engineering, serving in every aspect from a technical specialist in distributed control systems, to engineering supervisor, to field engineer, to chief engineer for instrumentation and control, to project engineer, and ultimately project manager.
As a project manager, Brian led projects utilizing first-of-a-kind technology, $190M to $8B in total cost. Most recently, Brian served as the Manager of Corporate Engineering and Technology, and Project Execution Manager for Bechtel Corporation. In this role, Brian was responsible for the oversight and management of the company's global engineering and technology functions. He has also provided broader management support across megaprojects, to implement processes to support productivity and quality improvements for engineering design of power, renewables, and government projects (including the Vit Plant). His experience across multiple businesses and across all stages of project execution, from development to commissioning and startup, makes him a well-balanced project director. Through experience, Brian has proven to be an effective leader of multidisciplinary teams, driving innovation, and developing effective project strategies as well as an excellent communicator, developing and managing transparent and trusting customer relationships.
Brian earned a bachelor's degree in electrical engineering from the University of Tennessee, Knoxville. He is also a registered Professional Engineer and a member of the International Society of Automation and the National Society of Black Engineers.
Rick Holmes, Site Director/WTCC General Manager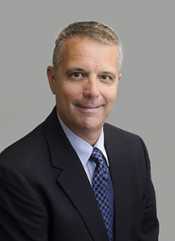 Rick Holmes is the Vit Plant Site Director and General Manager for the Waste Treatment Completion Company (WTCC), a subcontractor to Bechtel at the Vit Plant. He has nearly 30 years of experience in engineering, construction, and project management
Holmes joined Bechtel in 1999 after ten years as an officer in the U.S. Army. At the beginning of his Bechtel career, he worked in various roles of increasing responsibility, including as deputy project manager, at the Aberdeen Chemical Demilitarization Project. Holmes then joined the Boeing-Ground-Based Midcourse Defense Project as the deputy project and engineering, procurement, and construction manager. In 2006, Rick took on the position as the project manager for the Chemistry Metallurgy Research Replacement (CMRR) project at Los Alamos National Laboratory.
Before joining WTCC, Holmes served as the project manager for the Pueblo Chemical Agent Disposal Pilot Plant in Pueblo, Colorado.
Holmes is a Bechtel Principal Vice President.
Workforce
Workers at the Vit Plant understand the importance of building a Vit Plant that operates safely because the Tri-Cities is their home. They are active members of the Tri-Cities community, and they are committed to protecting their families, the environment, and the Columbia River from radioactive and chemical waste threats. Learn more about the mission of Vit Plant employees in Employee Profiles.