Hanford Vit Plant Leadership 
Members of Bechtel's leadership team for the Vit Plant are recognized experts in their fields. They bring decades of experience to the important clean-up mission at Hanford and are committed to the safe design, construction, and operation of this vital waste treatment facility.
Valerie McCain, Project Director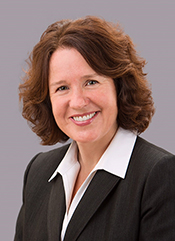 Valerie McCain is the Project Director for the Department of Energy's multibillion-dollar Waste Treatment and Immobilization Plant (WTP), also known as the Vit Plant, at Hanford. Bechtel manages the design, construction, startup and commissioning of the Vit Plant for DOE.  Valerie was named Project Director in 2018. Under her leadership, the project team has completed all construction and startup testing and is well into commissioning for Direct-Feed Low-Activity Waste.
Valerie has over 30 years of industry experience and has held project management and corporate leadership roles across several continents. Prior to WTP, Val served as the Project Manager for the Uranium Processing Facility Project in Oak Ridge. She has held project management positions on a variety of major projects worldwide, including a multibillion-dollar project in British Columbia modernize a 60-year-old aluminum smelter to boost production levels while reducing emissions; the Twin Metals project in northern Minnesota; and the Pueblo Chemical Agent Destruction project in Colorado. Valerie also served as the Regional Manager of Engineering, Procurement and Construction Functions, with oversight of projects in the North America, Europe, Africa, and Middle East regions. She holds a bachelor's degree in biology from the State University of New York. Her early career included roles as an environmental scientist and cost engineer.
Valerie was named a Bechtel Senior Vice President in 2020. She is known for her inclusive leadership style in which core values drive strong performance. Valerie delivers on large, complex projects by emphasizing teamwork and collaborative customer relationships built on transparency.
Rick Holmes, Site Director/WTCC General Manager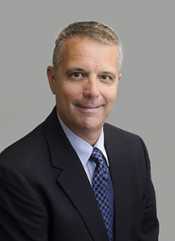 Rick Holmes is the Vit Plant Site Director and General Manager for the Waste Treatment Completion Company (WTCC), a subcontractor to Bechtel at the Vit Plant. He has nearly 30 years of experience in engineering, construction, and project management
Holmes joined Bechtel in 1999 after ten years as an officer in the U.S. Army. At the beginning of his Bechtel career, he worked in various roles of increasing responsibility, including as deputy project manager, at the Aberdeen Chemical Demilitarization Project. Holmes then joined the Boeing-Ground-Based Midcourse Defense Project as the deputy project and engineering, procurement, and construction manager. In 2006, Rick took on the position as the project manager for the Chemistry Metallurgy Research Replacement (CMRR) project at Los Alamos National Laboratory.
Before joining WTCC, Holmes served as the project manager for the Pueblo Chemical Agent Disposal Pilot Plant in Pueblo, Colorado.
Holmes is a Bechtel Principal Vice President.
Workforce
Workers at the Vit Plant understand the importance of building a Vit Plant that operates safely because the Tri-Cities is their home. They are active members of the Tri-Cities community, and they are committed to protecting their families, the environment, and the Columbia River from radioactive and chemical waste threats. Learn more about the mission of Vit Plant employees in Employee Profiles.