To zoom, hover your mouse over the text and images on the display.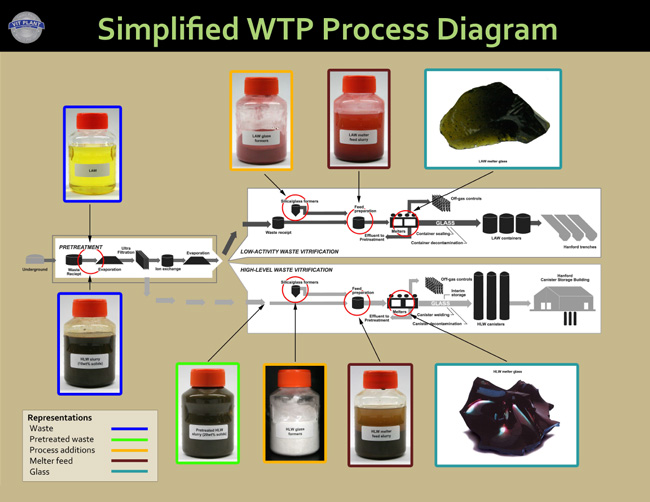 PDF version
Vit Plant Process Diagram
NOTE: The Simplified Process Diagram is based off a fully functional Vit Plant with all four nuclear facilities in operation. An alternative approach that enables the Vit Plant to start processing Hanford's low-activity waste will be used before that. For more information, see Direct Feed Low-Activity Waste.
View additional displays in this section:
Return to virtual open house home