Members of Bechtel's leadership team for the Vit Plant are recognized experts in their fields. They bring decades of experience to the important clean-up mission at Hanford and are committed to the safe design, construction, and operation of this vital waste treatment facility.
Brian Reilly, Project Director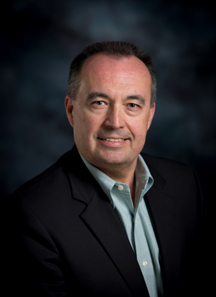 Brian Reilly is the project director for the Vit Plant at Hanford. Bechtel manages design and construction of the Vit Plant for the U.S. Department of Energy's Office of River Protection. Reilly was named project director in December 2017.
Reilly has more than three decades of engineering, procurement, construction and project management experience and has been a consistent leader in the nuclear power industry. His previous positions with Bechtel span the spectrum of services from project engineering to management of the entire engineering, procurement and construction scope of major projects, including supervision of field work and management of start-up activities.
From 2014-2017, Reilly was the project director for the Uranium Processing Facility at Y-12 in Oak Ridge, Tenn. In that role, he was responsible for directing all Consolidated Nuclear Security, LLC activities associated with the facility which will replace World War II-era production facilities. He is also a Bechtel Senior Vice President.
Before UPF, Reilly led Bechtel's expansion of nuclear decommissioning and environmental management services worldwide. For the six years prior, Reilly was the Manager of Operations for Bechtel Nuclear Power contracts worldwide, encompassing operating plant services, major modifications and new generation. Under his direction, Bechtel maintained industry leadership and sustained nuclear construction capabilities, even during an overall downturn in industry demand.
Previously, Reilly was the Project Director responsible for the engineering, procurement and start-up scope on the Browns Ferry Unit 1 Restart Project. His team worked with the Tennessee Valley Authority to streamline engineering, procurement and construction processes and deliver the project on time and under budget. This was the first time a nuclear reactor had gone on line in more than a decade, and it was selected as Project of the Year by Power Engineering magazine.
Workforce
Workers at the Vit Plant understand the importance of building a Vit Plant that operates safely because the Tri-Cities is their home. They are active members of the Tri-Cities community, and they are committed to protecting their families, the environment, and the Columbia River from radioactive and chemical waste threats. Learn more about the mission of Vit Plant employees in Employee Profiles.