Vit Plant Community Outreach
Bechtel National, Inc. is pleased to be a part of the Tri-Cities community and welcomes the opportunity to help support important causes and groups.
Contribution Guidelines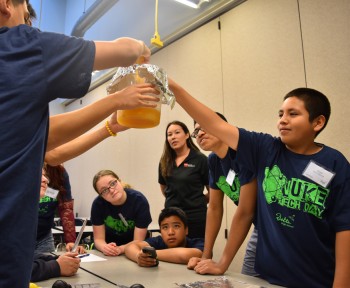 The Bechtel contribution guidelines reflect the major areas the corporation wishes to emphasize in its philanthropic activities. To the extent possible, the guidelines are also aligned with the needs of the community and the interests of our employees.
Bechtel's community contributions are focused on education, health and human services, civic and community activities, and arts and culture in the Tri-Cities area. Added priority is given to requests that support activities with a strong youth science, technology, engineering or mathematics component. We also support educational programs in areas where we have long-term employment needs.
Evaluations will be based, in part, on the following:
Programs oriented toward science, technology, engineering and mathematics (STEM)
Broad-based programs that serve the most people possible
Programs that address the needs of under-served populations in STEM activities
Programs that provide exposure for Bechtel
Programs that support services with limited options for alternate funding (i.e., our contribution makes a significant difference)
Events sponsored by organizations in which Bechtel employees participate
Programs or events that integrate other non-profits
Screening Criteria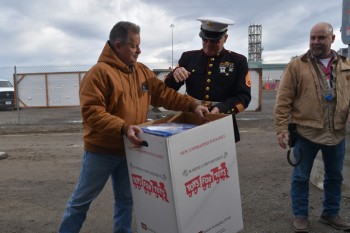 In general, Bechtel does not make contributions to:
Individuals, including grants, loans, scholarships, or subsidies for basic services
Organizations or programs that pose a potential conflict of interest
Fraternal organizations
Individual public or private schools
Requests from telemarketers or commissioned fundraisers
Conferences and seminars
Travel funds
Tickets for benefits
Freelance films, videos or other projects
Courtesy advertising
Product requests
Political or partisan organizations
Sports fields, teams or individual participants
Groups that promote a specific religious doctrine or require religious involvement to benefit from a program being sponsored
Annual giving campaigns or recurring gifts
Multi-year commitments
Requests that are not in writing
To Apply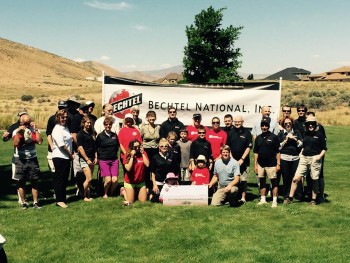 If you believe your project or activity falls within the Bechtel funding criteria, please submit your request in writing via email and include:
Specific amount of money you are seeking
Brief summary of the project and how this donation helps meet the benefiting organization's goals and objectives
Mission and goals of the organization
Overall budget and funding sources for the organization
How the organization plans to acknowledge Bechtel's contribution
Name, email address and telephone number of the organization's principal contact for the request
Organization's website address, if available
A copy of the IRS determination letter, if applicable
Requests may include any attachments that may aid in decision-making and understanding of the organization, such as brochures and news clippings.
Bechtel reviews requests throughout the year and does not have a prescribed deadline for submitting requests. Submitters will be notified in writing of the disposition of their request.
Please send requests to:
Staci West, Manager of Communications
2435 Stevens Center Place
Richland, WA 99354
sawest@bechtel.com