Hanford WTP Community Support
To zoom, hover your mouse over the text and images on the display. The text is also available below.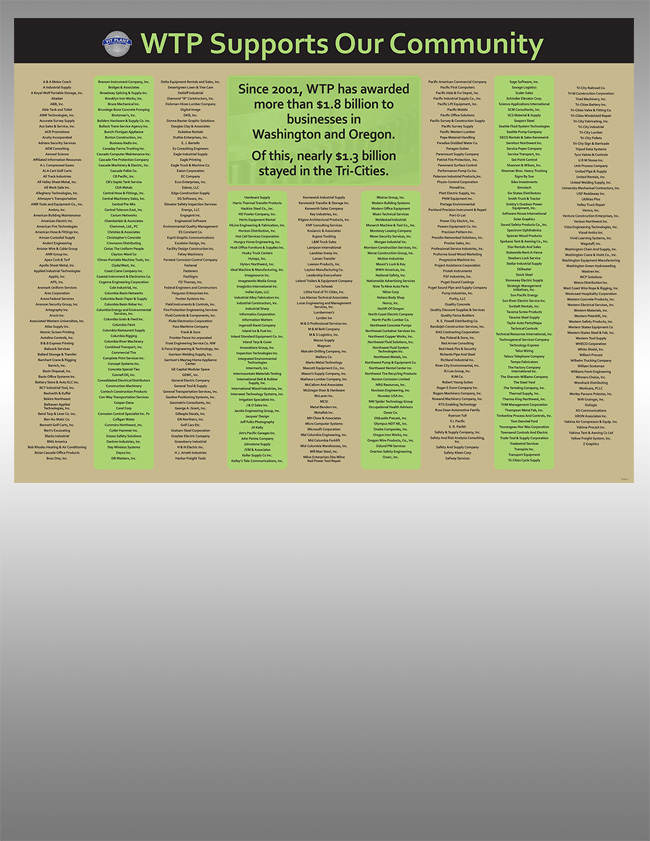 PDF version
WTP Supports Our Community
Since 2001, WTP has awarded more than $1.8 billion to businesses in Washington and Oregon. Of this, nearly $1.3 billion stayed in the Tri-Cities.
View additional displays in this section:
Return to virtual open house home