Vit Plant Virtual Open House
Welcome to the Vit Plant Virtual Open House
Learn about the Vit Plant, and meet the experts who are committed to designing and building a safe and reliable plant. To take a tour and view displays, videos, and photos, hover your mouse over the dark blue easels and black icons. Videos and PDFs will open in new browser windows. All available information and materials are also listed below.
New sections of the open house will be released weekly, so check back often!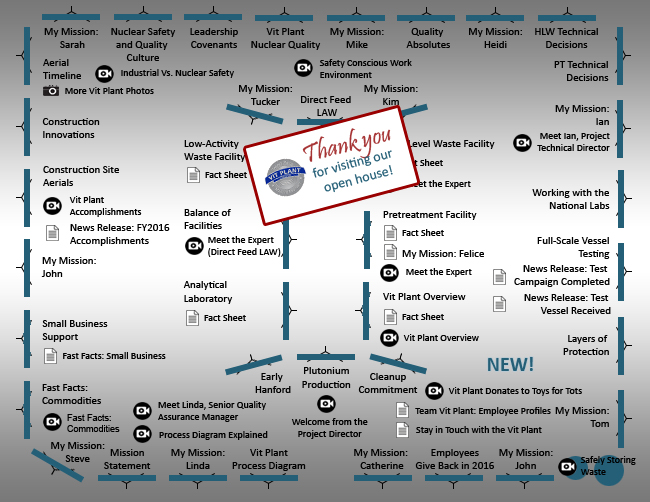 Welcome and History
Vit Plant Overview
The Mission
Facilities
High-Level Waste Facility
Pretreatment Facility
Procurement
The Construction Site
Nuclear Safety and Quality Culture
Quality at the Vit Plant
Technical Decisions
Protecting the Public
NEW: Our Employees
Thank you for visiting our open house!