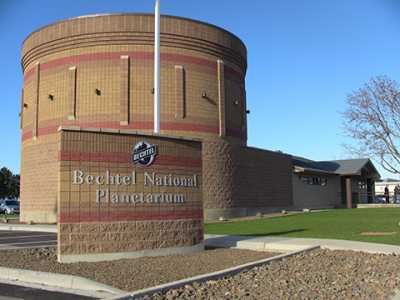 Bechtel and our dedicated employees have invested in the Hanford Site and in our community since the early 1970s when Bechtel Corporation broke ground on the Columbia Generating Station north of Richland. In the 1990s and early 2000s the focus was shifted to Hanford cleanup by safely demolishing surplus defense production reactors and removing contaminated soils away from the Columbia River corridor. Today, Bechtel's mission in the Tri-Cities centers on completing a Vitrification Plant to safely treat Hanford's underground radioactive and chemical tank waste to protect the Columbia River.
Part of Bechtel's commitment to the Tri-Cities is to ensure its viability in the future.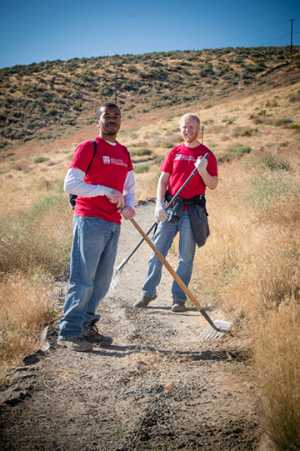 For information on Bechtel's contribution guidelines and to apply for funding, visit the Community Outreach page.
Each year, Bechtel contributes funds to more than 30 organizations in the Tri-Cities at levels ranging from $1,000 to $50,000 each. Recent contributions include:
$20,000 to Children's  Reading Foundation of the Mid-Columbia
Nearly $10,000 to Second Harvest to support the Bite2Go program for hungry school children
$25,000 to Junior Achievement's southeastern Washington region
And $100,000 to the Friends of Badger Mountain for the Candy Mountain Preserve.
These organizations represent important programs that grow the next generation of workers and protect our natural resources for the next generation. We're proud to support them financially and value their role in making the Tri-Cities a great place to live and work.
Bechtel has committed its financial and personnel resources to several legacy stewardship projects throughout the region over the last 20 years, including:
Hanford REACH Interpretive Center
Bechtel Planetarium at Columbia Basin College
Candy Mountain Preserve
Delta High School
Family Fishing Pond
Playground of Dreams
Bechtel and our employees also support our neighbors by giving time and resources to many local charitable organizations and initiatives, such as:
United Way
Second Harvest Food Bank
Junior Achievement
Toys for Tots
Boys & Girls Club of Benton and Franklin Counties
DiscoverE